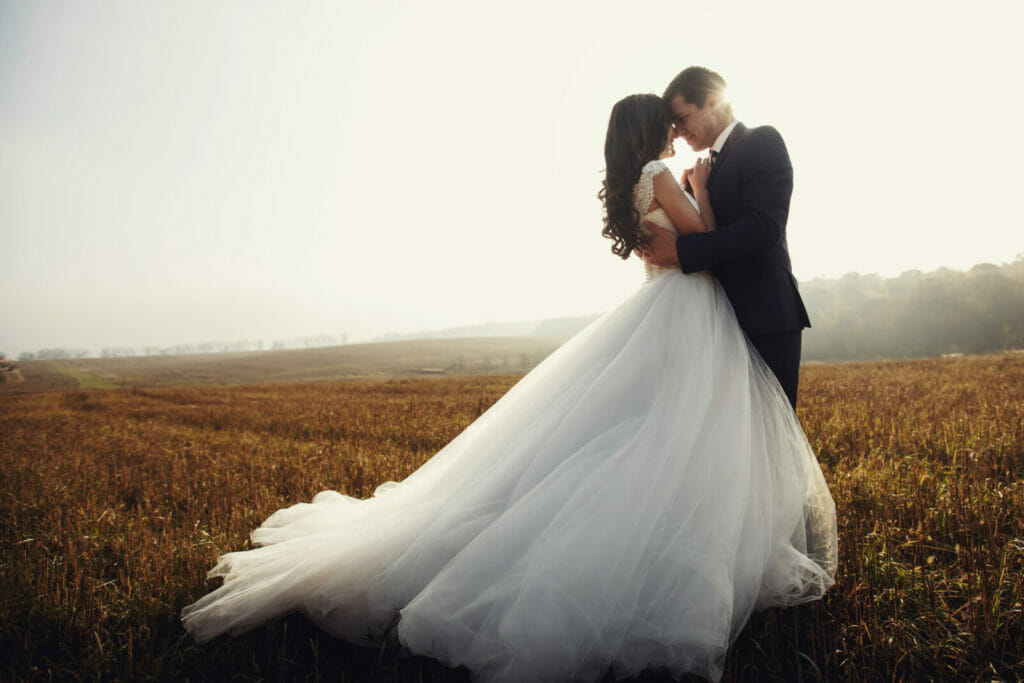 Look and feel your absolute best for your wedding day!
While makeup and hair styling can certainly enhance one's appearance, many women also consider aesthetic procedures and treatments to achieve their desired look. If you are planning to get married in the near future, here are some aesthetic procedures and treatments that you may want to consider starting at least 12 months prior to your wedding.
Once you pick a date and start wedding planning, you will want to keep skin care and aesthetic treatments in mind. No matter how much time you have before your wedding, we can work procedures and skincare into your timeline. 
Wedding Timeline For Aesthetic Procedures
If you are over a year before your wedding, consult with your aesthetician at Allura Clinic to establish a skincare routine with medical grade skincare products to address your personal concerns.
Start laser hair removal for a smoother feel under your wedding dress. 
The number of laser hair removal treatments required for complete results varies from one individual to the next. This depends on the person's hair and skin and the area to be treated. However, the average number of treatments is six, each approximately six to eight weeks apart. The skilled aestheticians and medical professionals at Allura Skin, Laser & Wellness Clinic in Fort Collins or Loveland will advise you of the best approach for your situation.
Half a year before your wedding is the perfect time for the first treatments of Sculptra and Botox.
Sculptra Aesthetic uses an average of three Sculptra injection sessions over a few months and can last more than two years.  Sculptra Aethetics is a new type of facial filler made from poly-L-lactic acid, which helps to replace lost collagen. These collagen injections help correct shallow to deep facial wrinkles, and folds that appear with aging.
Botox is an injectable product that you may most likely think about when you want to reduce or soften the wrinkles on your forehead and between your brows. These lines can make you appear to be tired, angry, or unapproachable, and reducing them can help to restore your youthful appearance. 
Allowing 6 months before your wedding gives your aesthetician time to play with your personal dosage for peak results on your special day.
This is the optimal time for a CoolSculpting treatment.
CoolSculpting works by targeting the fat cells in your body and freezing them. The other cells in your body will remain healthy and unharmed. The treatment will cause very little discomfort and there is no downtime! Treatment areas include abdomen, flanks (love handles), back fat/bra fat, upper arms, thighs, and under the chin. Optimal results are seen after two treatments to your targeted area. Final results can take up to sixteen weeks, which is why we recommend beginning your CoolSculpting journey 4 months before your wedding.
Three months before your wedding is the time to discuss spa treatments like microneedling,  DiamondGlow, laser treatments like Fraxel or Fotofacial, and fillers like Juvéderm and Restylane , which your Allura provider would recommend in combination with the skincare regimen to address specific concerns.
Two months before your wedding, we would complete your second treatment of Coolsculpting. You may need a filler touch-up after consulting your Allura provider during a skin check appointment. Depending on your skincare needs, a chemical peel could be done in this time frame as well.
The big day is getting close! Consult with your aesthetician about Botox touch ups about a month before the wedding.
A few weeks before the wedding is the perfect time to get a DiamondGlow facial.
DiamondGlow is an advanced skin-resurfacing treatment that combines exfoliation, extraction, and infusion of condition-specific serums to improve skin health, function, and appearance. This multi-phase simultaneous treatment immediately initiates repair and recovery from hyper-pigmentation, wrinkles, uneven texture, and roughness.
Following this guided treatment plan in the months before your wedding can help you look and feel your absolute best on your big day. Trying any last-minute peels or solutions is not recommended, and we encourage you to consult your aesthetician or provider at Allura Skin, Laser & Wellness Clinic with any concerns leading up to your wedding day.
Contact Allura Skin Clinic to set up your appointments leading up your wedding!