Juvéderm® Volux™ XC Now Available at Allura Skin Laser & Wellness Clinic
Volux, the newest addition to the Juvéderm collection of fillers, is the first hyaluronic acid-based injectable gel filler approved by the FDA that specifically targets the jawline. Hyaluronic Acid is a naturally occurring substance found in the body, used in fillers to add hydration and volume to certain areas of the face, like the jawline. The newly approved injectable filler is available to patients starting Spring 2023. Juvéderm® Volux™ XC is a minimally invasive treatment that can last up to 12 months with proper care.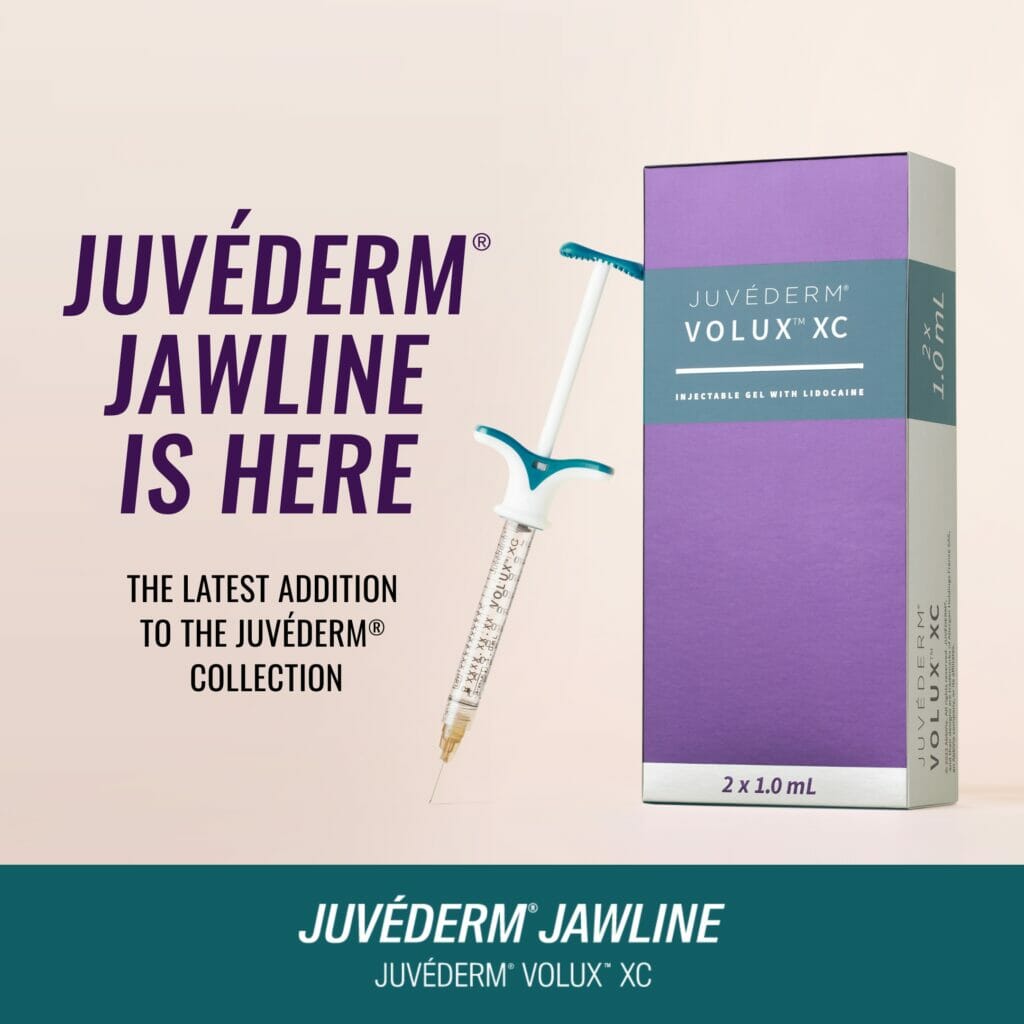 Why You May Seek Out Jawline Filler
Like any filler, Juvéderm® Volux™ XC can be used to change facial proportions and enhance the jawline, creating a desired "chiseled" look. This look, made popular by makeup contouring, can be achieved with Volux for a more permanent solution. 
Choosing the right clinic and provider is important when considering filler, as an expert facial analysis will provide more natural looking and long lasting results.
Juvederm Volux XC is the first FDA approved jawline filler, but enhancing the jawline is not a new aesthetics practice. Other fillers have been used off label to enhance the appearance of the chin and jawline for years. 
RADIESSE® is the only FDA approved calcium hydroxylapatite filler (CaHA), which has been used to address the volume loss creating sagging skin along the jawline. 
Juvéderm® Volux™ XC provides another option for those looking for jawline and lower facial enhancement and fills a gap in the non-surgical filler market.
Juvéderm® Collection of Fillers
Juvéderm offers 6 different long lasting hyaluronic acid fillers designed to soften lines and wrinkles, restore volume, and add support. Each has been designed for a need in different areas of the face including lips, cheeks, chin, and now jawline. Allura's expert providers can help you decide which filler is right for your needs. 
Request A Consultation For Juvéderm® Volux™ XC at Allura Clinic in Fort Collins and Loveland
If you have any questions about Juvéderm® Volux™ XC, other filler options, procedures, or potential for results, don't hesitate to call us at 970.223.0193tel:+1-919-403-6200 or visit our Fort Collins or Loveland clinics for a free consultation.