Valentine's Day is just two weeks away, and with that in mind we want to know, do you already have super romantic plans? If the answer is yes, we're proud of you, girl. Way to get him to wine and dine you! On the other hand, if you are planning on spending the holiday solo, well that doesn't sound too bad to us either. Regardless of how you are planning on spending Valentine's Day, we want you to know that there is nothing that can make February 14th more special than feeling great and confident in your own skin.
When you visit Allura Skin, Laser and Wellness Center, you can be sure that you will leave feeling more beautiful and like your true self than you did when you arrived. We offer a number of skin care and laser treatments that will make you do a double-take at your own reflection each time you pass by a mirror. Let's talk about some of the most popular beauty treatments we offer at our clinic; Beauty treatments that will make your Valentine's Day one to remember, regardless of how you end up spending it.
Want to look younger?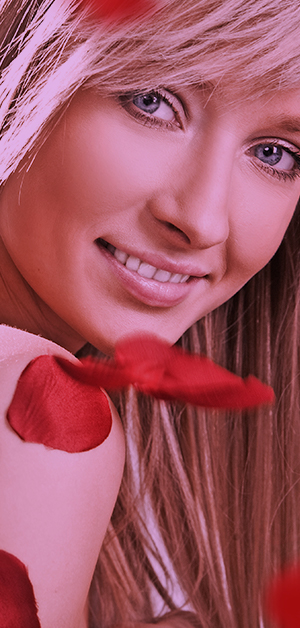 Regardless of how well we take care of our skin, we will all begin to notice wrinkles appearing on our faces as we age. If you noticed that you hardly recognized yourself the last time you looked in the mirror because of an abundance of wrinkles that seems to appear out of nowhere, you may want to consider seeking a skin rejuvenation treatment at Allura. One of our favorite and most popular treatments is the Sculptra skin treatment. This injectable facial filler will give you subtle results over time, eliminating your fine lines and wrinkles by giving you smooth, younger-looking skin.
Want to have a bright smile?
Want to flash a beautiful white smile at everyone everywhere you go on Valentine's Day? We offer teeth whitening services at Allura Skin, Laser and Wellness Center. Get rid of that yellow tint on your teeth once and for all when you treat yourself to a teeth whitening session. In just 15 minutes you will notice that your smile is visibly whiter.
Want long luxurious lashes?
Do you ever have a conversation with another woman and realize that you have been staring at her beautifully long eyelashes the entire time? If you want to have long luxurious lashes as well, you should stop into Allura for NovaLash Lash Extension. The best part about these lash extensions is that you don't have to remove them every night like the lashes you would purchase at a convenient store. Simply come back into our clinic every four weeks for a touch-up and you can sport beautiful eyelashes on Valentine's Day and beyond.
Want to feel great naked?
If you're looking forward to an intimate night with your significant other and you want to feel beyond confident at the end of the night, you may want to consider trying out Thermage treatment. Get rid of sagging or wrinkled skin in no time and start to feel like yourself again.